Nursery News
Visit our news pages to keep up to date with all that's happening at Explorers Nursery of Wells
Nursery Re-opening
We are pleased to announce that we re-opened on Monday 1st June, albeit with limited numbers and look forward to seeing as many of you as possible over the next few weeks.  
We have worked hard to make the Nursery as clean as possible, unfortunately this means that access to some toys may be limited.
As a condition of entry we will be taking your child's temperature remotely and you will be required to make a daily declaration stating that no-one within your family group has displayed symptoms of Covid-19 (persistent cough, loss of sense of taste and smell etc) within the last 7 days.  This is to reduce the chance of transmission of this virus between children, staff and their respective families to as low as reasonably practicable.  Please be aware that we reserve the right to close the nursery immediately and without notice for up to 14 days in the event of anyone displaying symptoms.
If you require a place, please contact Rose or Vicky as soon as possible.  Stay safe and we shall see you all soon!
A big "thank you" today goes to Tesco Wells for the kind donation of fruit, flour and pasta plus doughnuts and biscuits for the girls.  A welcome surprise and thank you again.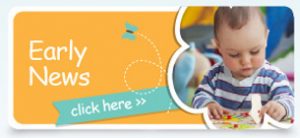 56 Bath Road, Wells, Somerset, BA5 3LQ
Tel: 01749 676 215 or 077666 93281   Email: Click Here