Our Aim
We are committed to ensuring parents can confidently leave their children in our care
Your child's well-being, enjoyment and happiness is important and our number one priority.  Every child in our care will feel secure, valued and listened to and will be encouraged to develop confidence and independence and to learn, as individuals, from each other or in small groups.
We will continue to invest in our Nursery ensuring children will enjoy bright, well-resourced, stimulating and comfortable rooms.
The Children will be divided into three age groups; Crawlers and Climbers (0-2), Adventurers (2-3) and Pioneers (3-4). Each age group will have their own learning areas.
We have an open-plan, free flow setting. There is a separate area for the babies to play. During each session, children will have the opportunity to explore each area. The main benefits of this approach are:
The children get to see their siblings each day, regardless of their age group, making their whole experience at Explorers Nursery more friendly. 
They are familiar with their surroundings, the other children and the practitioners working in the group.This makes the whole "moving up" process much smoother, creating confident and independent children.
The garden will have an enclosed Baby Area, a Home Area, with raised growing beds and a Daredevil Corner for climbing
If would like more information please contact Vicky on 077666 93281
or Rose on 01749 676215 and we will be glad to help.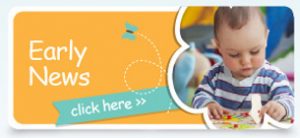 Policies 
A copy of our policies and procedures are available on demand. These policies help us to ensure that we provide high quality care and that being a part of our Nursery is an enjoyable and beneficial experience for each child and their parents.
56 Bath Road, Wells, Somerset, BA5 3LQ
Tel: 01749 676 215 or 077666 93281   Email: Click Here