Explorers Nursery of Wells
Child Safety and Safeguarding
Explorers has a duty under the law to safeguard children in our care against suspected or actual "significant" harm. Our employment practices protect children from the likelihood of abuse in our nursery and we have a procedure for managing complaints or allegations against a member of staff.
Our procedures for working with children and their parents ensures that we are aware of any problems that may emerge and can offer support, including referral to appropriate agencies when necessary, to help families in difficulty.
As part of Explorers Nursery's policy to ensure we meet the needs of each child, we cater for any special needs that a child may have. Explorers works to the requirements of the 1993 Education Act and the Special Educational Needs Code of Practice (2001).
Equal Opportunities and Racial equality applies to staff and children.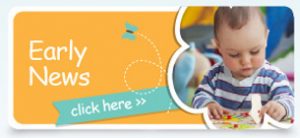 Policies 
A copy of our policies and procedures is available on demand. These policies help us to ensure that we provide high quality care and that being a part of our Nursery is an enjoyable and beneficial experience for each child and their parents.
A prospectus is available on request
56 Bath Road, Wells, Somerset, BA5 3LQ
Tel: 01749 676 215 or 077666 93281   Email: Click Here